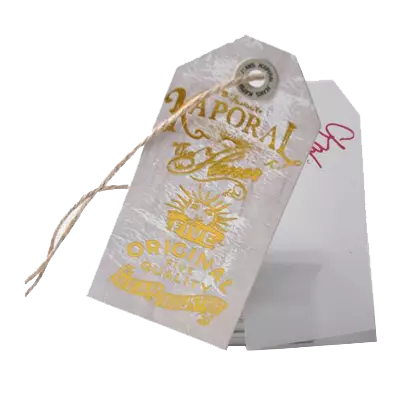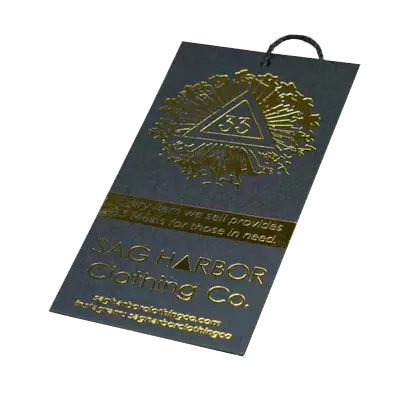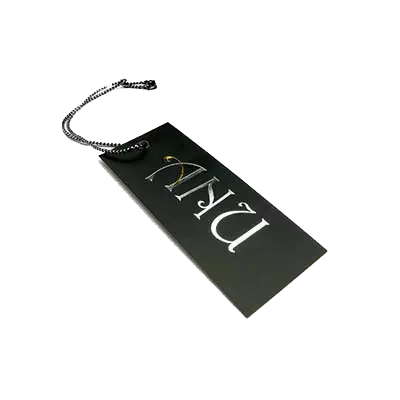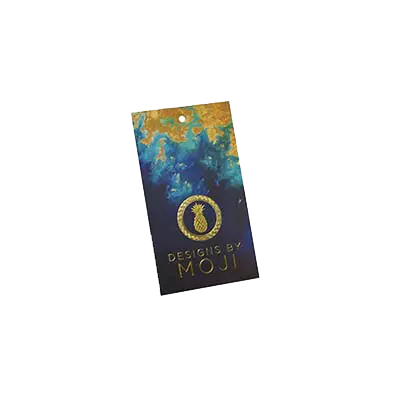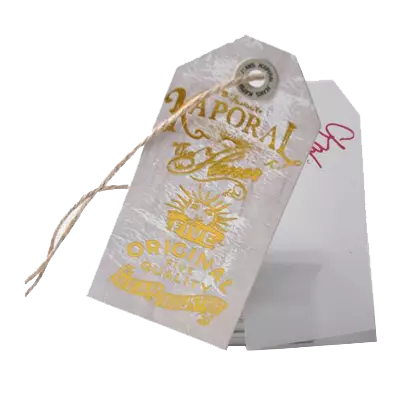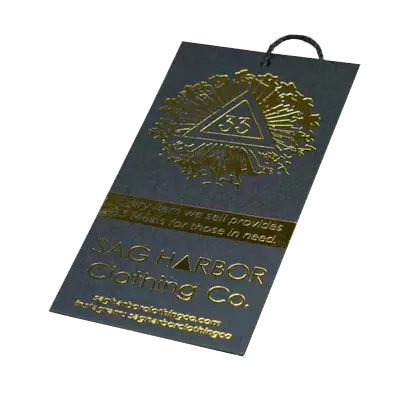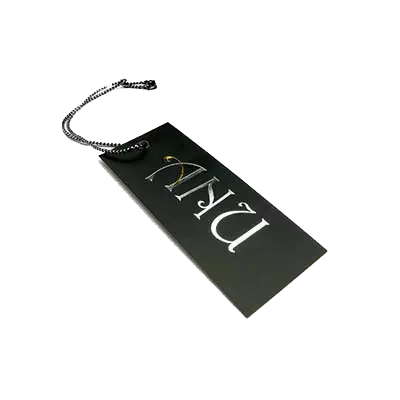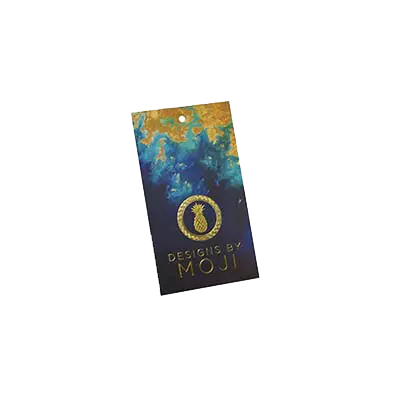 Foil Hang Tags
Customize your foil hang tags to reflect your unique brand identity. From incorporating your logo to choosing the perfect size, shape, and design, hang tags tailor to align seamlessly with your brand's aesthetics. Stand out and make a memorable impression with personalized hang tags that represent your business flawlessly.
Shop with Confidence
Money
Back Guarantee


Showcase Your Brand's Unique Identity With Our Foil Hang Tags
In the world of business, first impressions matter. Your products deserve showcasing with sophistication and flair, catching the eye of potential customers from the moment they lay eyes on them. That's where our custom foil hang tags come into play. Crafted with premium materials, these exquisite foiled hang tags wholesale add a touch of luxury and finesse to your merchandise, leaving a lasting impression on your target audience. With our gold foil hang tags, you can effortlessly elevate your brand's image, making a statement that sets you apart from the competition.
Custom Foil Hang Tags: Your Brand, Your Identity
At Noah Packaging, we understand the importance of branding and personalization. That's why our custom foil hang tags allow you to showcase your unique identity flawlessly. From choosing the perfect size and shape to incorporating your logo, artwork, or slogan, our team works closely with you to bring your vision to life. Our Hang Tags offer customization to align seamlessly with your brand's aesthetics, ensuring a cohesive and memorable representation of your products.
No two brands are alike, and we believe that your hang tags should reflect that individuality. With our custom foil hang tags, you have the freedom to choose the perfect size, shape, and design that aligns with your brand's aesthetics. Whether you prefer a classic rectangular tag, a modern circular shape, or something entirely unique, our team is here to bring your vision to life.
Captivate Your Audience with Brilliant Craftsmanship
When it comes to capturing the essence of your brand, every detail matters. Our hang tags showcase your products in the best possible light, exuding quality and exclusivity. The shimmering metallic finish of the foil creates a visual impact that is hard to ignore, instantly drawing attention to your merchandise. Crafted with precision and care, these tags reflect the dedication and passion you put into your business.
Setting a New Standard with Gold Foil Hang Tags
Gold has long been associated with opulence and prestige. By opting for our gold foil hang tags, you infuse your products with an air of timeless elegance. The warm, reflective properties of gold instantly catch the eye, making your merchandise appear truly exceptional. Whether you're selling high-end fashion items, luxury accessories, or artisanal creations, our gold foil hang tags act as a symbol of quality and sophistication.
Foil Swing Tag That Makes a Statement
For those seeking a playful yet refined touch, our foil swing tag is a perfect choice. These tags feature a distinctive swing design that adds a touch of charm to your merchandise. Whether it's a piece of clothing, a bag, or a special gift, our foil swing tags create an engaging interaction for your customers. With their eye-catching metallic accents and unique shape, these swing tags are bound to leave a lasting impression, ensuring your brand remains etched in the minds of your audience.
Convey Your Unique Story with Hang Tags
Our hang tags company serves as a bridge between your brand and your customers, conveying your unique story and leaving a lasting impression. With our custom hang tags, you can unlock a world of possibilities. Elevate your brand's image, captivate your audience, and make an unforgettable statement with our exquisite hang tags. Partner with the best foil hang tags supplier and let us help you showcase your products with unmatched style, craftsmanship, and attention to detail. Experience the power of foil hang tags today and embark on a branding journey that sets you apart from the rest. Also, do check out our Clothing Hang Tags on our website, they are definitely worth purchasing if you own a clothing brand!
Your Trusted Foil Hang Tags Company!
As a packaging company, we understand the importance of reliable partnerships. At Noah Packaging, we are not just suppliers; we are your allies in success. Our commitment to excellence extends beyond the quality of our hang tags. Our foil hang tags supplier takes pride in offering foil hang tags wholesale options, ensuring that you have access to our premium products at competitive prices. With our customer-centric approach and affordable pricing, we strive to empower businesses like yours, helping you achieve your branding goals without compromising on quality.
Read more
| | |
| --- | --- |
| Box Style | Hang Tags |
| Dimension (L + W + H) | All Custom Sizes and Shapes |
| Quantities | No Minimum Order Required |
| Paper Stock | 10pt to 28pt (60lb to 400lb) Eco-Friendly Kraft, E-flute Corrugated, Bux Board, Cardstock |
| Printing | No Printing, CMYK, CMYK + 1 PMS color, CMYK + 2 PMS colors |
| Finishing | Gloss Lamination, Matte Lamination, Gloss AQ, Gloss UV, Matte UV, Spot UV, Embossing, Foiling |
| Included Options | Die Cutting, Gluing, Scored,Perforation |
| Additional Options | Eco-Friendly, Recycled, Biodegradable |
| Proof | Flat View, 3D Mock-up, Physical Sampling (On request) |
| Turnaround | 4 - 8 Business Days, RUSH |
| Shipping | FLAT |
Absolutely! Our foil hang tags are fully customizable, allowing you to incorporate your company's logo, artwork, or any other branding elements.
We offer flexibility when it comes to order quantities. Depending on your specific requirements, we can accommodate both small and large orders.
We prioritize environmental sustainability and commit to offering products that align with eco-conscious practices. Our foil hang tags are crafted using materials that are chosen with both quality and sustainability in mind.
Yes, our foil hang tags are recyclable. We understand the importance of promoting a circular economy and encouraging responsible disposal of our packaging products.
Our foil hang tags feature high-quality materials to ensure durability and visual appeal. The base material of the hang tags is typically sturdy, premium-grade paper or cardstock, chosen for its strength and ability to hold the foil embellishment.