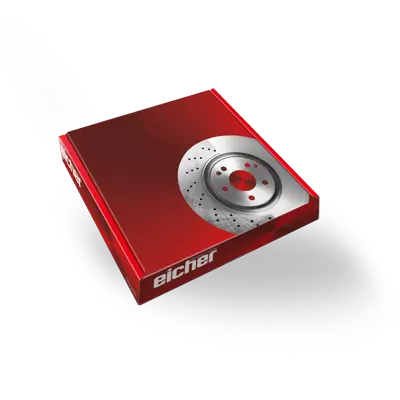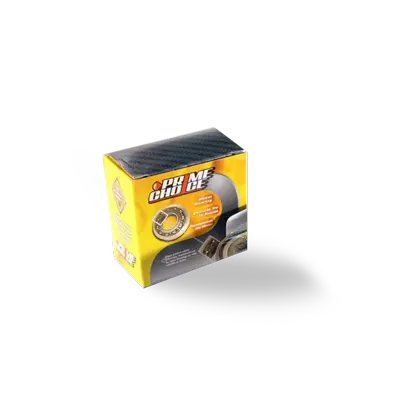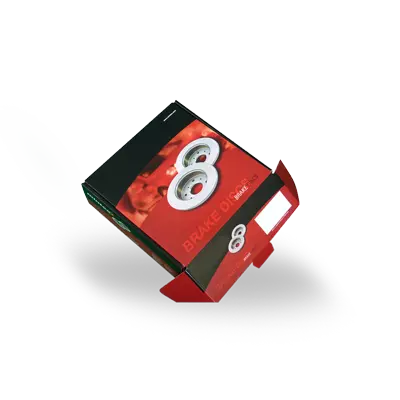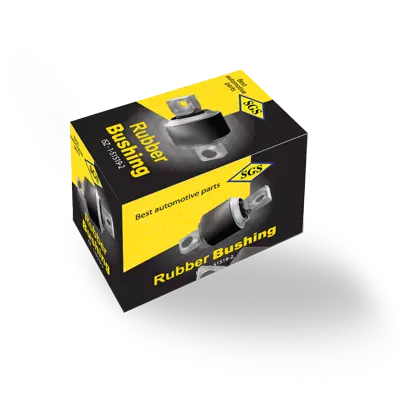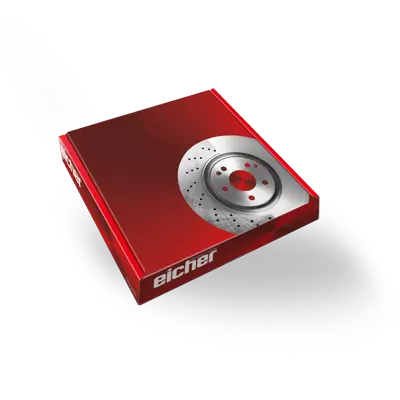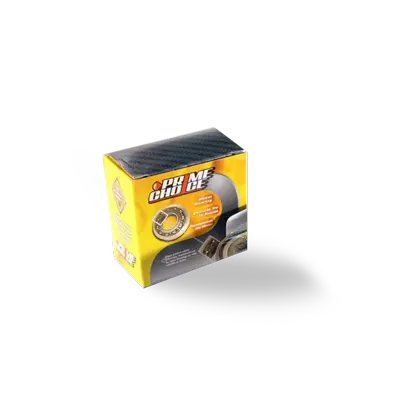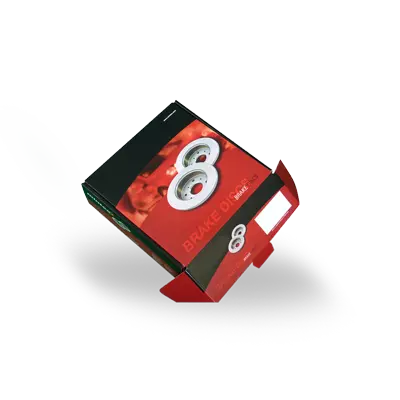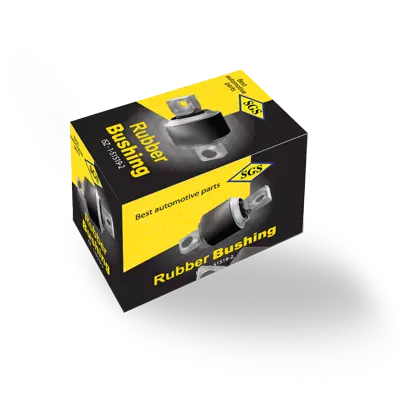 Bearing Boxes
Creating eco-friendly and sustainable wholesale bearing boxes for your brand is a responsible business decision and a step towards contributing to the betterment of the environment. By choosing sustainable materials, reducing waste, and promoting recycling, you can significantly impact the planet while also strengthening your brand's reputation as an environmentally conscious company. So why not take action today and switch to eco-friendly packaging solutions? Your customers will appreciate it, and our planet will thank you.
Shop with Confidence
Money
Back Guarantee


Create Eco-Friendly and Sustainable Wholesale Bearing Boxes for Your Brand
Creating eco-friendly and sustainable wholesale bearing boxes can be an excellent way to showcase your brand's environmental commitment. Bearing boxes are essential for transporting goods safely from one place to another. However, it is crucial to ensure that the packaging material used for these boxes is environmentally friendly.
One of the best ways to create eco-friendly wholesale bearing boxes is by choosing materials like recycled paper or cardboard. These bearing packing materials are not only biodegradable but also cost-effective and readily available. Additionally, you can opt for water-based inks instead of traditional petroleum-based inks, which can harm the environment.
Their design is another key aspect to consider when creating sustainable wholesale bearing boxes. A well-designed box enhances its visual appeal and reduces wastage during production and transportation. By minimizing waste, you will not only be reducing your carbon footprint but will also save on costs in the long run.
Custom Printed and Labeled Boxes for Your Brand
At Noah Packaging, we understand the importance of branding and standing out in a crowded market. That's why we offer labeled and custom printed bearing packaging for your business needs. Our boxes are functional and visually appealing, making them an excellent marketing tool for your brand.
We work closely with our clients to tailor their boxes to their needs. We use high-quality printing technology to ensure your brand's colors and graphics are accurately represented on each box. Additionally, we can add text or images to help promote your products or services.
Our bearing box packaging comes in various sizes and shapes to suit any product you need to package. We have a packaging solution for you whether you're shipping delicate items or heavy-duty equipment. By choosing our customizable boxes, you're investing in a unique promotional item that will leave a lasting impression on your customers while keeping your products safe during transportation.
Tailor Bearing Boxes with Brand Logos and Initials
As a business owner, you know how important it is to make your brand stand out. One easy way to do this is by using custom bearing boxes with your brand logo and initials. Not only will this help increase brand recognition, but it will also create a professional and cohesive look for your products.
At our company, we specialize in providing tailor-made bearing boxes that are customized to fit your specific needs. Our team of experts will work closely with you to design a box that looks great and reflects your company's values. We've covered you whether you need boxes for storage or shipping purposes.
Investing in custom printed bearing boxes with your logos and initials will maximize sales by attracting more customers who recognize and trust your brand.
Incorporate Value-Added Features into Your Bearing Boxes
As a brand owner, thinking out of the box and incorporating value-added features into your bearing boxes is essential. These features help to enhance the overall customer experience and leave a lasting impression on them. Not only does this build brand loyalty, but it also attracts new customers.
One way to add value to your bearing boxes is by including user manuals or instructions on how to install/assemble the bearings. This saves customers time and frustration when figuring out how to use the product, ultimately enhancing their satisfaction with the purchase. Another added feature could be including a QR code that leads customers directly to a tutorial video for installing or maintaining their bearings.
Incorporating eco-friendly bearing packing material also adds value and sets your brand apart from competitors who use traditional packaging methods. This shows that you are environmentally conscious and appeals to consumers who prioritize sustainability in their purchasing decisions.
Why Choose Noah Packaging for Your Bearing Boxes Wholesale
When it comes to finding reliable and high-quality bearing boxes wholesale, Noah Packaging stands out from the competition. With years of experience and a commitment to providing only the best products, our company has become a go-to choice for businesses across various industries. Here are a few reasons why choosing Noah Packaging for your bearing packaging needs is an excellent decision.
Firstly, Noah Packaging offers an extensive selection of bearing boxes in various sizes and materials. Whether you need compact Automobile Boxes for small bearings or heavy-duty cardboard boxes for larger ones, we have got you covered. We carry everything from corrugated cases to cardboard packaging that can be customized with your business branding for maximum impact. Additionally, all our products are created with durability in mind, ensuring that your bearings will be protected during shipping and storage.
Another reason Noah Packaging is the top choice for bearing box wholesalers is our dedication to customer satisfaction.
Contact Us
You can place your order with us by emailing us at sales@noahpackaging.com. Our experts can always take your order, provide information, and give free quotes. So why wait?
Read more
| | |
| --- | --- |
| Box Style | Automotive Boxes |
| Dimension (L + W + H) | All Custom Sizes & Shapes |
| Quantities | No Minimum Order Required |
| Paper Stock | 10pt to 28pt (60lb to 400lb) Eco-Friendly Kraft, E-flute Corrugated, Bux Board, Cardstock |
| Printing | No Printing, CMYK, CMYK + 1 PMS color, CMYK + 2 PMS colors |
| Finishing | Gloss Lamination, Matte Lamination, Gloss AQ, Gloss UV, Matte UV, Spot UV, Embossing, Foiling |
| Included Options | Die Cutting, Gluing, Scored,Perforation |
| Additional Options | Eco-Friendly, Recycled Boxes, Biodegradable |
| Proof | Flat View, 3D Mock-up, Physical Sampling (On request) |
| Turnaround | 4 - 8 Business Days, RUSH |
| Shipping | FLAT |
Cardboard, Kraft, and Corrugated materials are commonly used for bearing boxes.
Yes, with us, you can customize your boxes with brand logos.
These boxes can be environmentally friendly if made from sustainable and recycled materials.
Yes, from us, you can order your boxes in bulk at affordable rates.
Whether you want your boxes with lids or closures or without them depends on your customization option.